Tire Center
Your tires are critical for your Volkswagen's drivability and performance, but they are often overlooked when it comes to servicing them.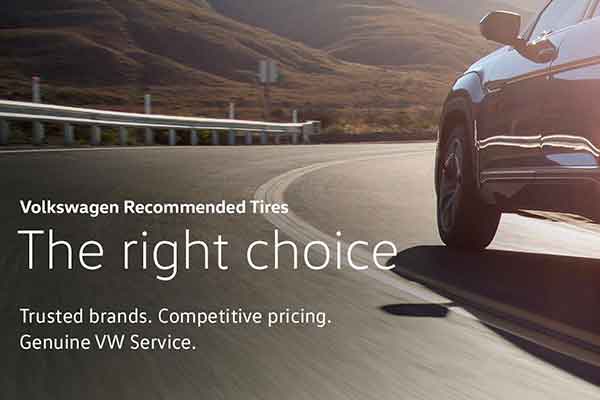 Tire Services in the New Kensington, PA Area
Poorly maintained tires will give just that, poor performance as well as an increased risk for blowouts and the need for premature replacements. With routine inspections and services, the life of your tires will be extended. If you are looking for tires for sale in New Kensington, PA, the tire center at Hillcrest Volkswagen has you covered. We have new name brand Volkswagen tires as well as a full-service facility where we can patch and repair or perform routine services such as tire inspections and alignments. We also have a complete service facility for major repairs and maintenance.
Shop Tires