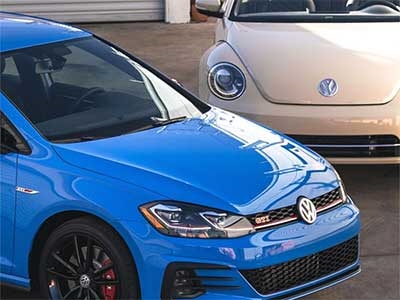 Conventional Oil Change
Conventional motor oil is crude petroleum refined to thin viscosity and given additives to improve composition retention when lubricating within the engine's harsh environment characterized by intense friction and heat. Although a larger percentage of Volkswagen models on the road today have engines lubricated by synthetic oils, we continue to stock and provide conventional oil changes for those that need it every 3,000 to 5,000 miles.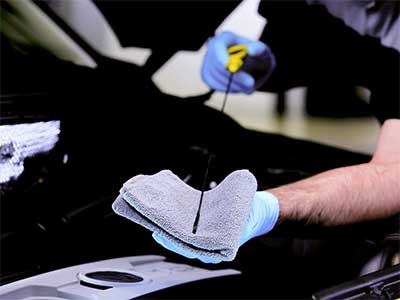 Synthetic Oil Change
Full-synthetic is a significantly refined oil produced using petroleum-based resources. It has a composition very different from conventional oil, with a thinner viscosity due to smaller molecules. Synthetic oil's composition includes additives that offer extended resistance to sludge formation, explaining why it has a 10,000-mile change schedule in normal conditions.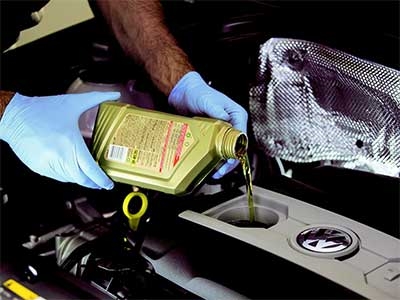 Semi-Synthetic Oil Change
Semi-synthetic oil, often labeled synthetic blend, contains features of conventional and synthetic oils. The advanced synthetic oil thins the viscosity and extends compositional retention longer than conventional oil. Volkswagen drivers whose engines are lubricated with semi-synthetic motor oil have a 5,000 to 7,500-mile change interval.
Diesel Oil Change
Many Volkswagen drivers choose a diesel engine model for better fuel efficiency, greater torque using less fuel, and lower maintenance costs. Diesel engines require oil changes at the recommended miles to achieve the longest-lasting reliability. Visit us when you want diesel oil changes completed to certified Volkswagen standards.